"Convert these word documents into pdf documents in 10 minutes", a total of 100 pages of word documents are converted into pdf documents in 10 minutes, do you feel very broken when you hear such a task? ! Not to mention 10 minutes, 1 hour is probably very mysterious, in fact, there are shortcuts to take. It doesn't take 10 minutes, it can be done in 3 minutes, this shortcut is the pdfasset website!
The following are the steps to convert 100 pages of word to pdf!
1.Open the pdf online conversion tool - www.pdfasset.com
2.Click the "Word to PDF" icon to enter the PDF document upload page, and add the Word document to be converted into the conversion window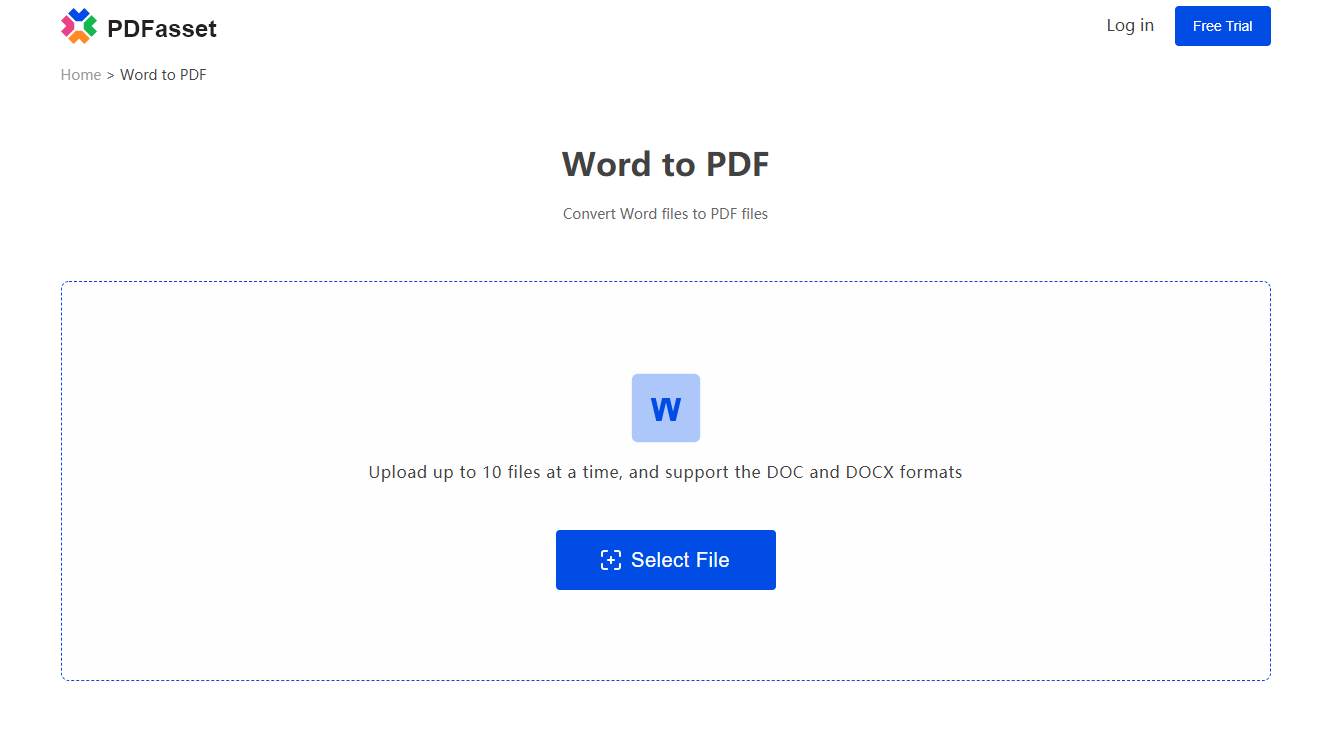 3.Click the "Convert" button to convert the added Word document into a PDF
4.After the conversion is successful, click the "Download" button to get the converted document;
In addition to fast and accurate conversion, batch conversion is also supported. 100 pages of word can be completed in only 3 minutes. You should master this skill quickly!