When it comes to converting batches of WORD documents to PDF, it is not realistic to operate one by one. Can you complete the batch conversion of WORD to PDF? sure! Only one tool is needed for easy, fast and accurate implementation.
The PFDasset website is a professional pdf online conversion platform, which is used by 80% of white-collar workers. It can not only perform fast conversion, but also ensure the quality after conversion.
Without further ado, let's take a look at the operation process!
1.Open the pdfasset official website of the pdf online conversion platform
2.Click the "Word to PDF" icon to enter the PDF document upload page, and add the Word document to be converted into the conversion window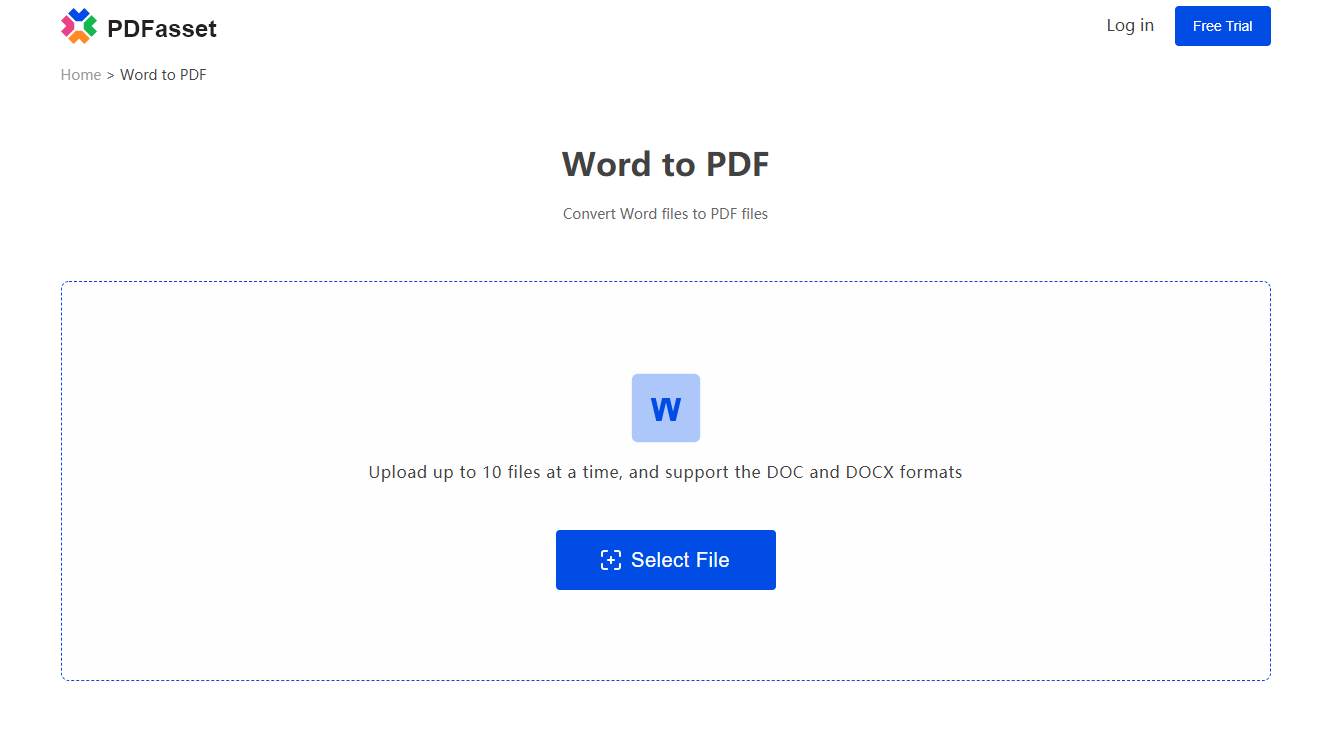 3.Click the "Convert" button to convert the added Word document into a PDF
4.After the conversion is successful, click the "Download" button to get the converted document
You can upload multiple word documents at one time, and easily convert word documents into pdf in batches.
Bookmark the pdfasset website, it will become a good helper for your pdf online conversion!